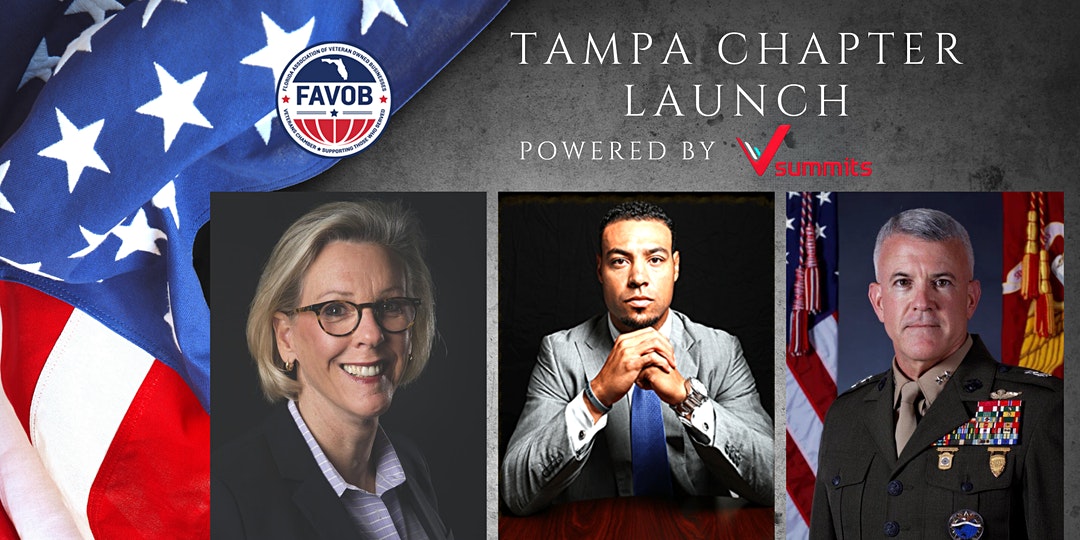 The purpose behind FAVOB is to promote and unite the established and start-up businesses that are owned by Veterans and Disabled Veterans and to increase awareness of the organization at the city, county, state and federal levels.
Attendees can engage with fellow Veteran business owners and Veteran supporters from Tampa as well as from across the State of Florida.
This is a great opportunity for live networking by joining "Meeting Tables" for more in-depth conversations.
Inspiring Keynotes with:- Retired Marine Corps Major General James S. "Hammer" Hartsell- Vincent Jackson- Mayor Jane Castor