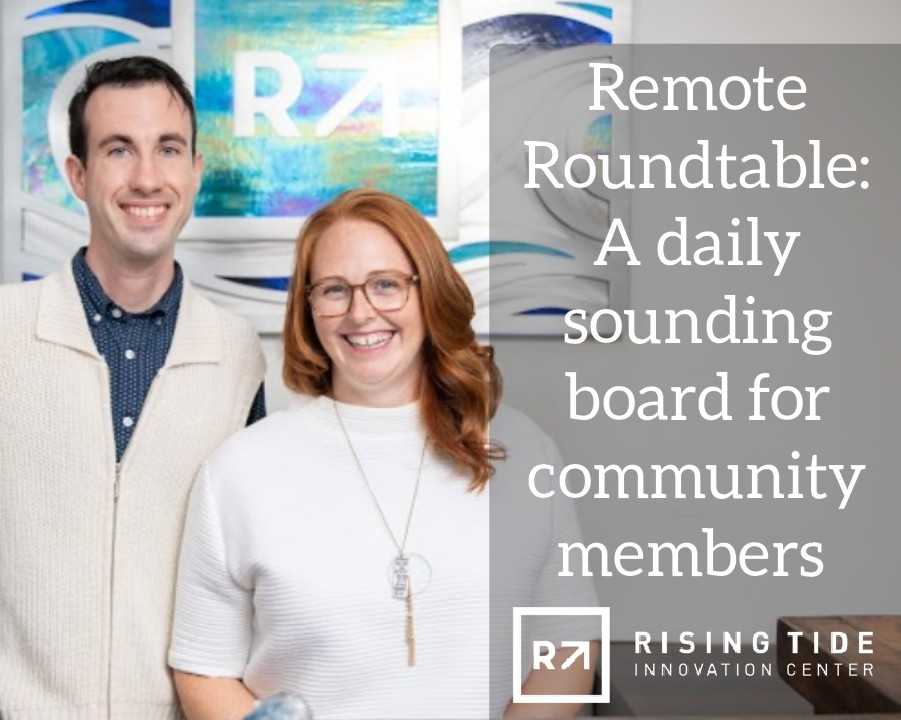 Join us on zoom for a bit of remote roundtable discussion on anything that's on your mind as we go through COVID and everything going on in the world.
Rising Tide Innovation Center, Director of Community,
Jenn Shaw
, will be opening up our zoom meeting room for any member who wants to join us for a discussion and take a break from work.
Email
[email protected]
for zoom link or ask the community team on slack for the link.