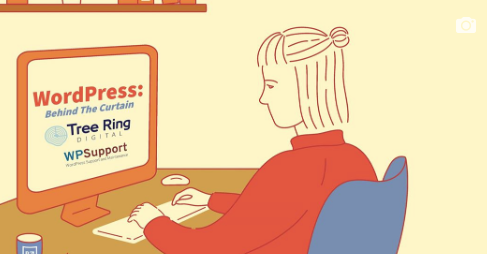 Calling all St. Petersburg business owners, entrepreneurs, solopreneurs, and aspiring webmasters! Are you frustrated by your website? Have you been asked to edit a website that simply won't cooperate? Don't be intimidated! You can do it with WordPress - and this class will empower you to show that site who's boss (hint: it's you!).
WordPress is the world's most popular CMS (content management system), but it can be overwhelming and mysterious. Join professional WordPress website designer and digital marketing strategist Paige Wiese for an exclusive peek behind the curtains of WordPress. You don't have to spend hundreds (or even thousands) of dollars on a web designer or expensive training classes. For just $49.99, you can learn to take control of your own website, saving you and your business money and time.
After this 2 hour WordPress training class, you'll be able to:
-Log into your website
-Reset your password
-Understand basic WordPress settings & terminology
-Add, remove, and edit content on your website
-Install and utilize powerful plugins such as SEO, image galleries, and more
-Connect with your clients through blog posts
Feel confident using WordPress to create the best user experience possible
…and more!
We know you're busy, and that's why we're offering you two chances to take advantage of this incredible learning opportunity. Reserve your space in the class soon...don't delay, as seating is limited (seriously, it really is).
https://www.eventbrite.com/e/wordpress-behind-the-curtain-tickets-92080129145?fbclid=IwAR3LtwYr4-kM-yU-QXW_VG5VqTLpjO0fc51ed6jV651gYgca9OhRnaGOB-o
-
Light snacks will be provided
This user-friendly, no-nonsense class is suitable for all skill levels
Class includes ample time to get your pressing questions answered by the wizard herself!
More about Paige here:
https://www.treeringdigital.com/meet-trailblazer-paige-wiese-voyagedenver/