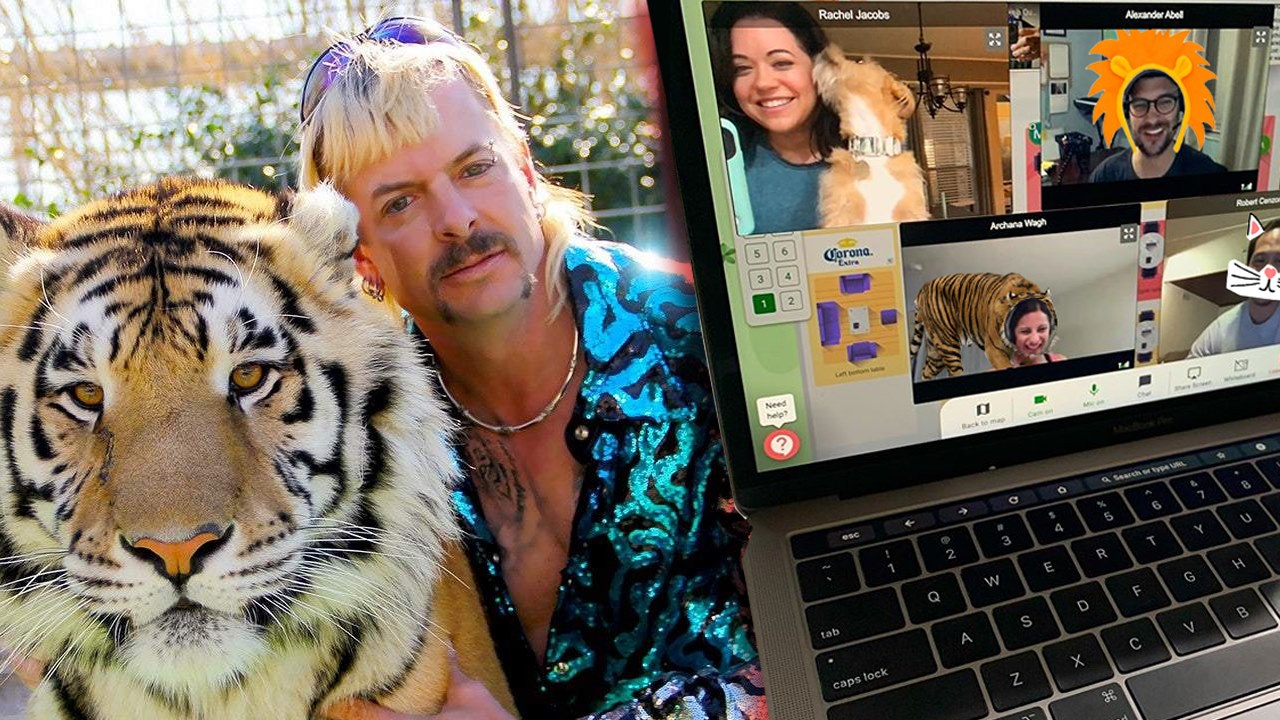 Be sure to register your seat before they run out:
https://www.eventbrite.com/e/tiger-king-virtual-quarantini-happy-hour-tickets-101853853618
** a lot of people asking about the platform. It's an in-browser "virtual bar" where you sit at a table with up to 6 other people. You can hop around from table to table just like in real life. **
There are more captive tigers in the US than there are in the wild.
Right now, there are even more captive PEOPLE in the US because of the intense need for social distancing.
If you're tired of being cooped up at home, turn off the netflix for a night and get ready to embrace your inner exotic, gay polygamist big cat zoo owner/presidential candidate/country music singer.
Ligers welcome. This is a 𝐜𝐨𝐦𝐩𝐥𝐞𝐭𝐞𝐥𝐲 𝐟𝐫𝐞𝐞 event.